Project Titã is an inciative developed by the members of the U Rock Chair team (
https://www.behance.net/gallery/13047119/U-Rock-Chair
) as a way to introduce design thinking and woodcraft into the everyday life of the youth of the favela's in Fortaleza, Brazil, backed by the Brazilian Ministry of Culture.
The inspiration for the first workshop came from Brazil's most famous designers: the Campana Brothers. Their famous Favela Chair served as a guideline for the kids to develop their own piece of furniture, the Favela Stool. But instead of just appropriating the caothic and colorful aesthetic of the favela, the project aims to take design full circle: a stoll made by the residents of the favela, with materials that are part of the favela landscape (wood leftovers) and, most importantlly, is going to go back to the favela at the end of the process.
O Projeto Titã é uma iniciativa desenvolvida pelos membros da U Rock Chair, com o intuito de inserir design e artesania (especificamente em madeira) no dia a dia das crianças das favelas de Fortaleza, Brasil, com o apoio do Ministério da Cultura
O inspiração do primeiro workshop veio do designers brasileiros mais famosos no mundo: os Irmãos Campana. O famosa cadeira Favela serviu como base para que as crianças desenvolvessem suas próprias peças, chamadas de banquinho Favela. Mas ao invés de apenas se apropriar do caos e colorido das favelas, o projeto pretende criar um ciclo completo: um banco feito pelos residentes da favela, com materiais que são parte do panorama da mesma (restos de madeira) e , mais importante de tudo, que voltará para a favela ao final do processo.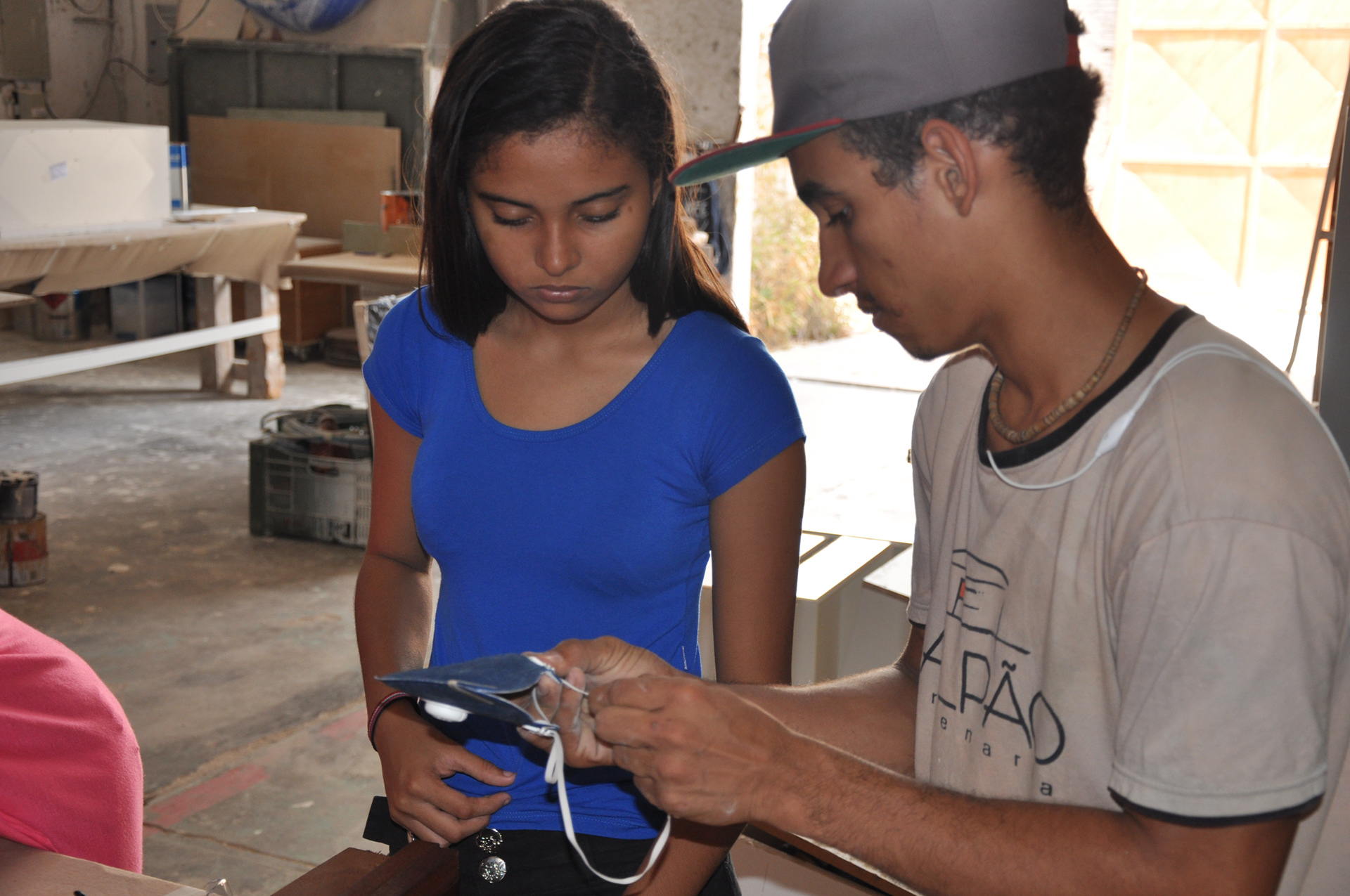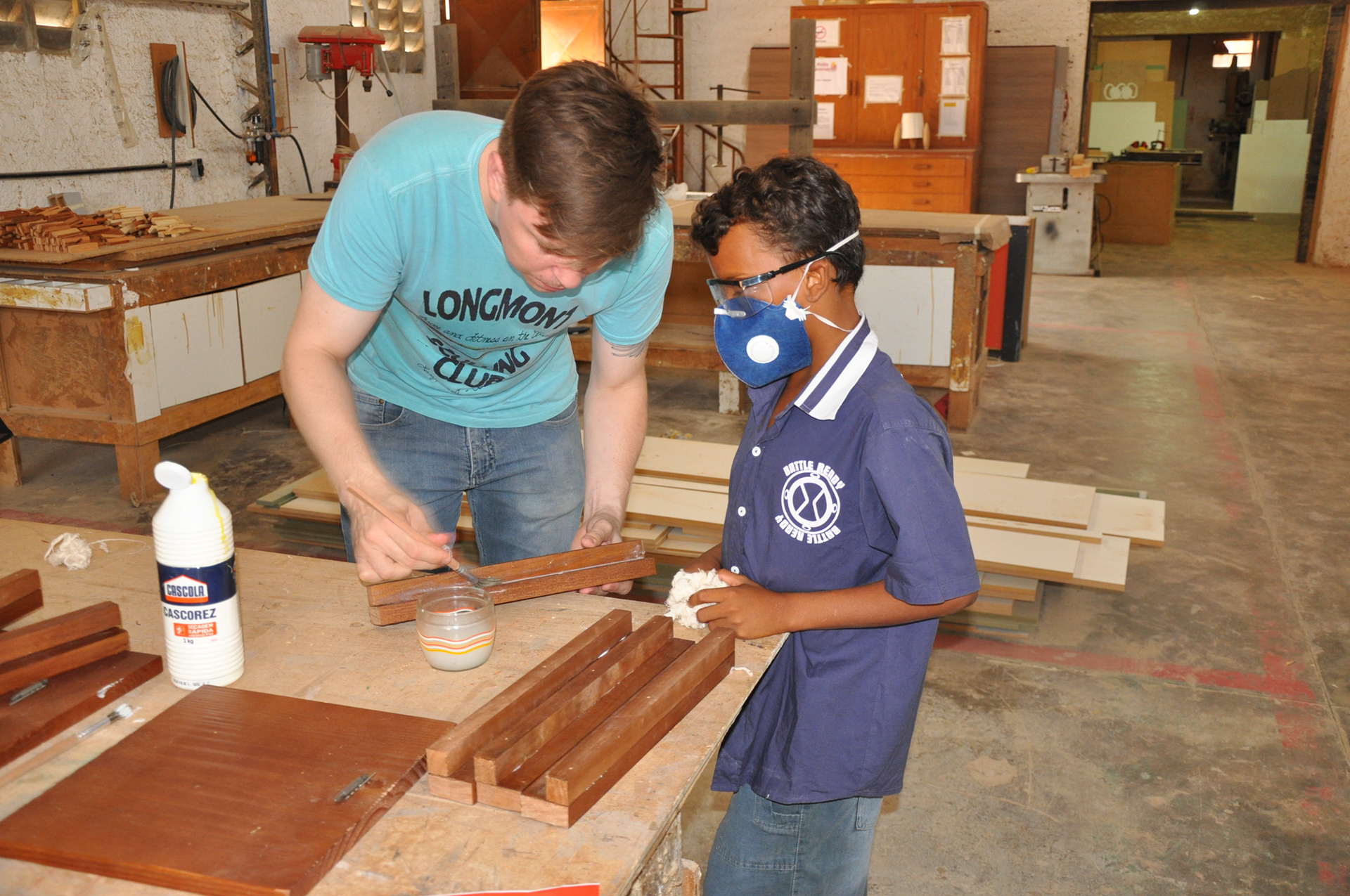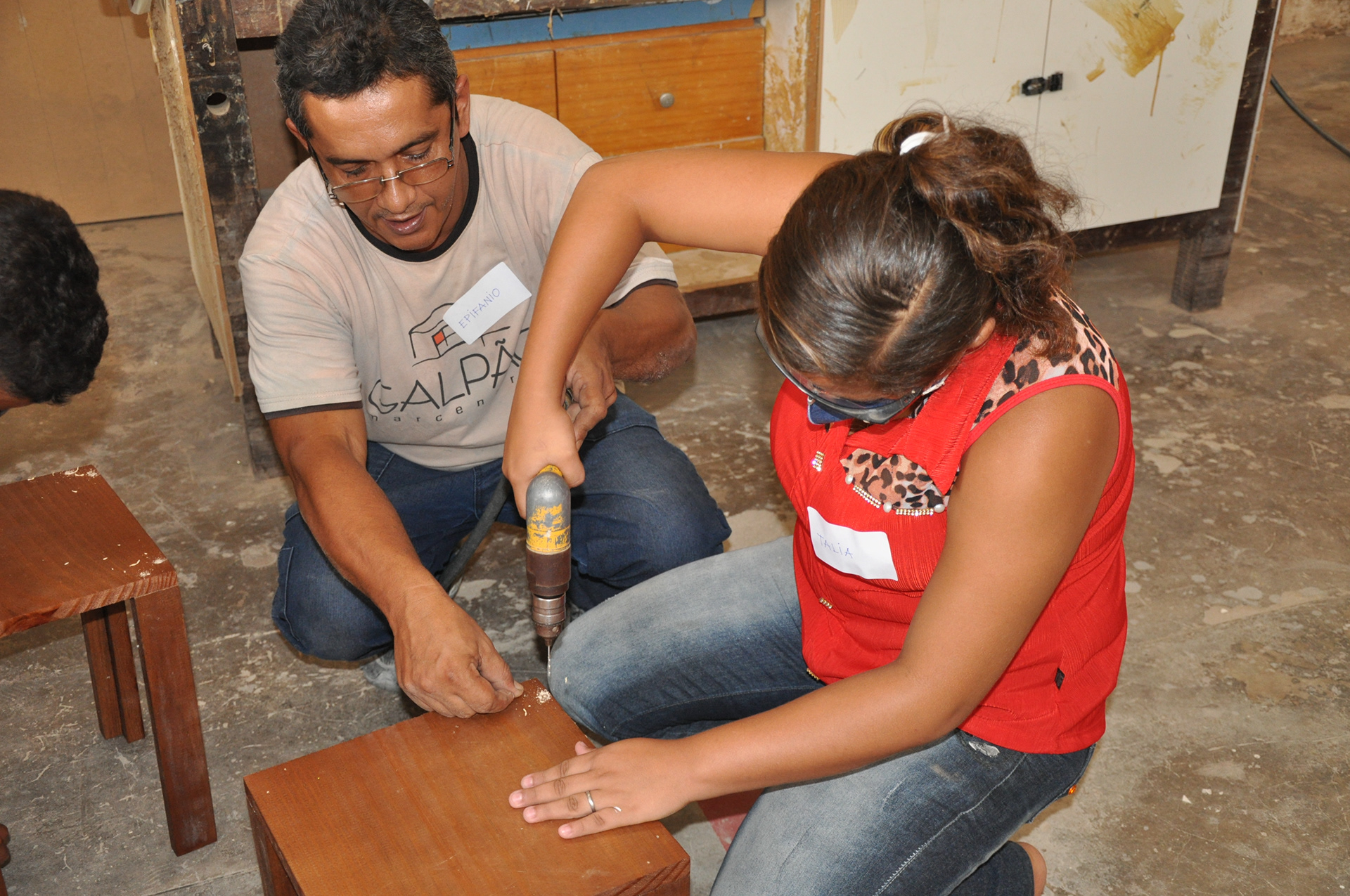 The kids were taught basic skills for handling tools, security equipment and even stencil techniques, and after assembling the basic structure of the stool were left free to create and imprint their personnalities on the pieces they were later taking home.
As crianças aprenderam o básico necessário para lidar com as ferramentas, os equipamentos de segurança e até técnicas de stencil e pintura. Após montar a base do banco, cada um foi deixado livre para customizar seu banco como bem entendesse, ao final levando a peça de volta pra casa.