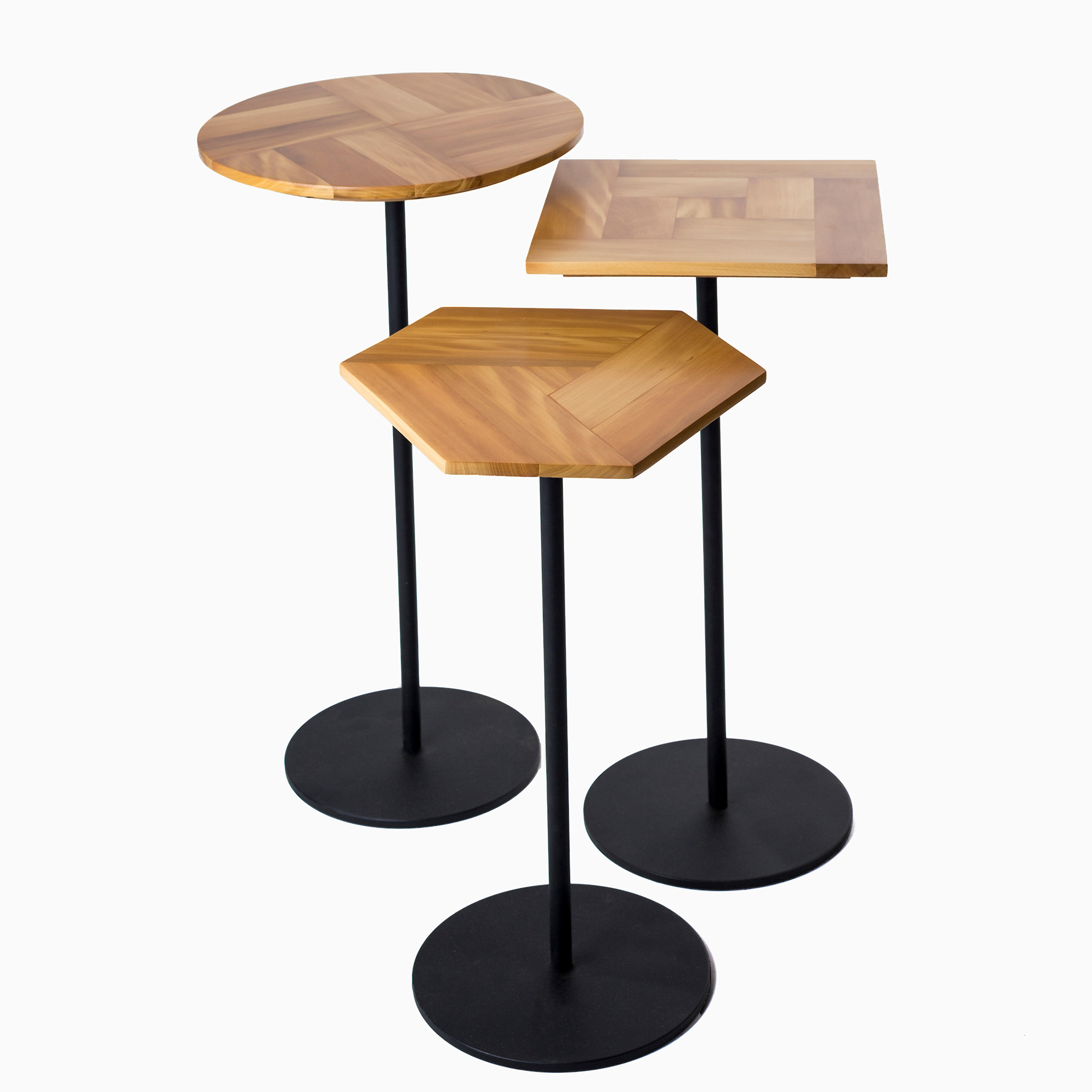 Wooden tiles have been a fixture in brazilian homes from the nineteenth century forward but lately they're being replaced for other types of flooring. To us, that's borderline sacrilegious.
That's why we created the Taco (Wooden Tiles in portuguese) tables: to evoke the collective memory and give the removed tiles new and improved life. As we give the tiles a different function, we pay homage to what they've been, as the table's pattern draw inspiration from antique flooring designs. Different species of wood are always prefered and sought after, and all tables are unique, limited and numbered as there's no guarantee as to when and how we'll be able to get more tiles, so each table has a untransferable individuality.
Reclaiming wood this way is a sign of tenderness towards our own history.
Os pisos de taco foram presença marcante nas residências brasileiras do séc. XIX e XX, mas ultimamente vêm sendo trocados por outros tipos de revestimento, o que pra nós da Tarugo é quase um sacrilégio.
Buscando resgatar essa memória afetiva e dar uma nova vida a peças de madeira que foram retiradas de sua função original, criamos a linha de mesa Tacos. Nela, reimaginamos os tacos em uma nova função, a de servir. Com isso, o conjunto de mesas é sempre feito com peças revitalizados em padrões que lembram os usados nos pisos das casas (dama, hexagonal, espinha de peixe, versailles, etc.). Limitadas e numeradas, preservam o espírito de onde vieram e dão nova vida a um material icônico que detêm intransferível individualidade, pois nunca sabemos quando conseguiremos um novo lote de tacos daquela madeira.
Reutilizar esse material é sinal de carinho e oxigena nossa história e ancestralidade.