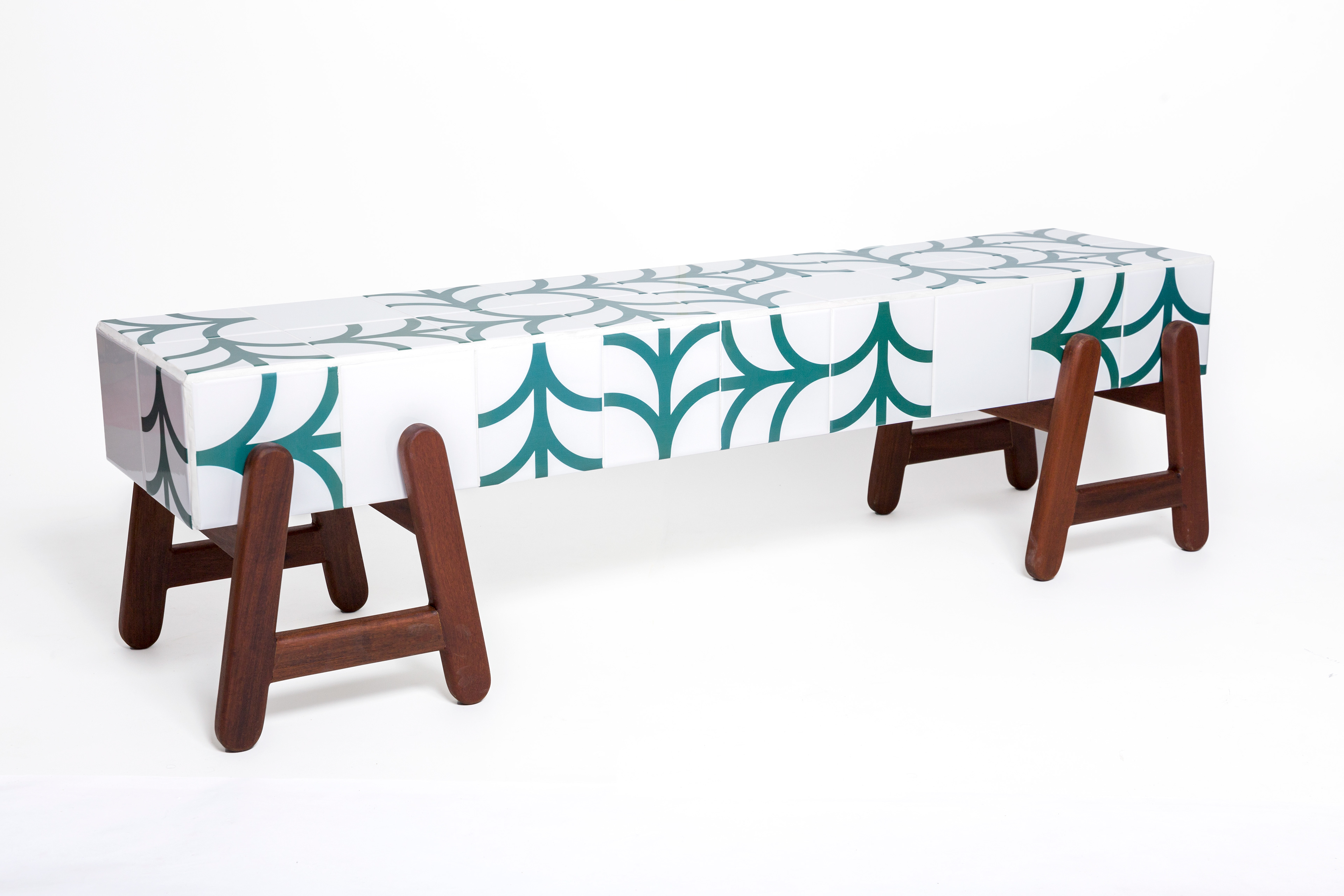 The Pocotó Bench (Horsey in portuguese) is a natural variation on its smaller brother, the Totó Stool. Here, we change the reference from the canine world for a more equestrian feel, without loosing the previous free spirit and elegance.
Acting as a bench or a table, on the porch or as a transition between rooms, the Pocotó brings versatility and personality anywhere. Its brazilian essence, complemented by the beautiful Guilherme Luigi's tiles, makes it undeniably striking, demanding immediate attention.

O banco Pocotó é uma extensão natural de seu irmão menor, o banco Totó. Aqui, a referência sai do mundo dos caninos e passa a ter inspirações equestres, sem perder o espírito livre, elegante e despojado. 
Funcionando como banco ou como mesa de centro, na varanda ou dividindo ambientes na sala, o Pocotó traz versatilidade e personalidade para qualquer espaço. O visual essencialmente brasileiro, complementado pelos azulejos de Guilherme Luigi, o torna inegavelmente marcante, demandando atenção onde quer que esteja.