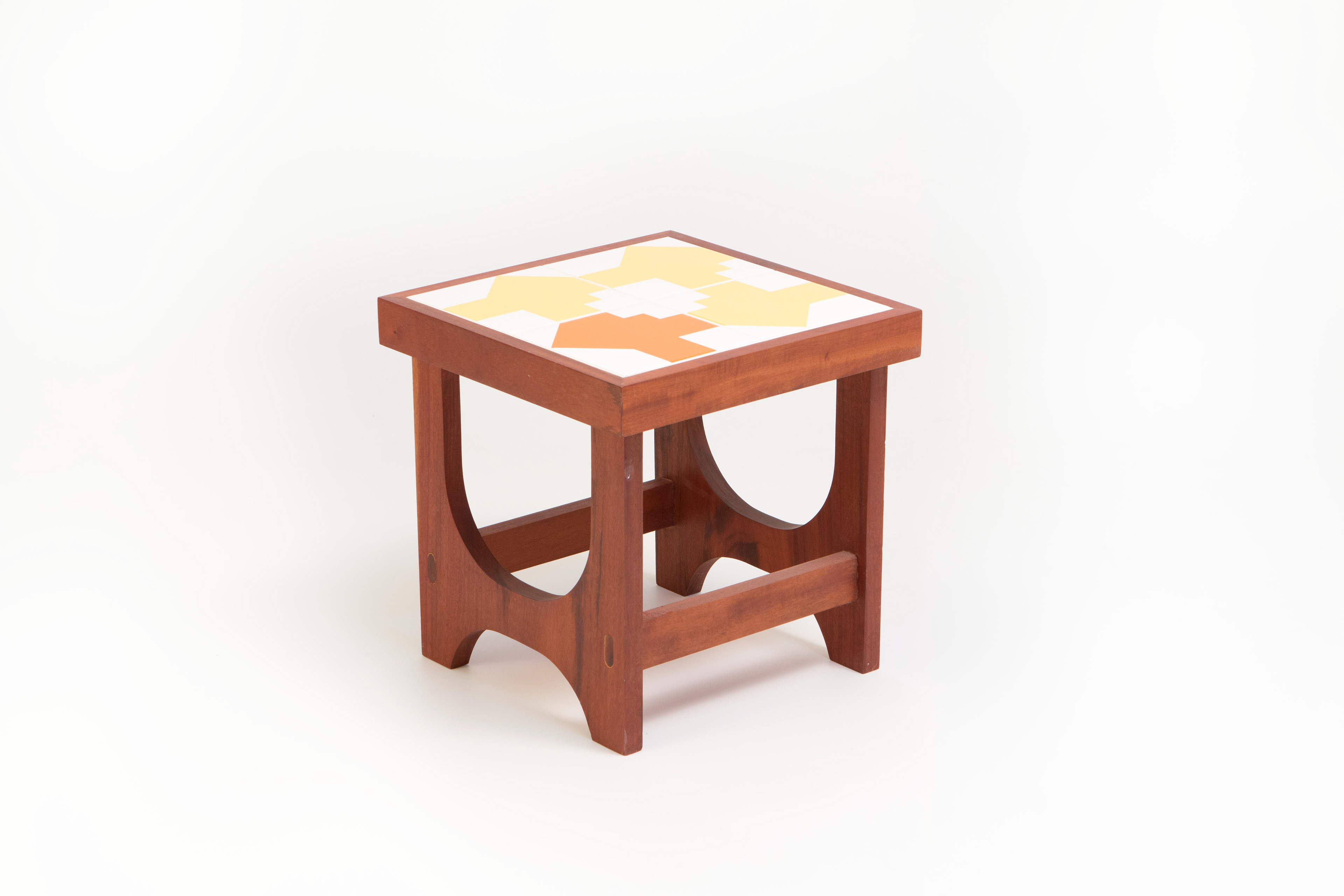 Invited by Desconexo Design, I was charged with the fantastic oportunity to design a piece of furniture along with the world famous ceramics of Athos Bulcão. This would be the first product licensed by the Instituto Athos Bulcão, so it was quite an honor.
Athos Bulcão left behind a very rich heritage of graphic work, mainly through his ceramic panels, many of which can be seen in Brazil's capital, Brasília, in the buildings of the iconic Oscar Niemeyer. So it made a lot of sense to look there for inspiration.
A convite da Desconexo Design, fui incumbido com a oportunidade de projetar uma peça de mobiliário para receber as famosas cerâmicas de Athos Bulcão. Esse seria o primeiro produto licenciado pelo Instituto Athos Bulcão para produção tercerizada, portanto uma grande honra.
Athos Bulcão deixou uma herança de ricos trabalhos gráficos, com foco especial para seu trabalho em paineis cerâmicos, cujo maior palco foram os edifícios de Oscar Niemeyer em Brasília.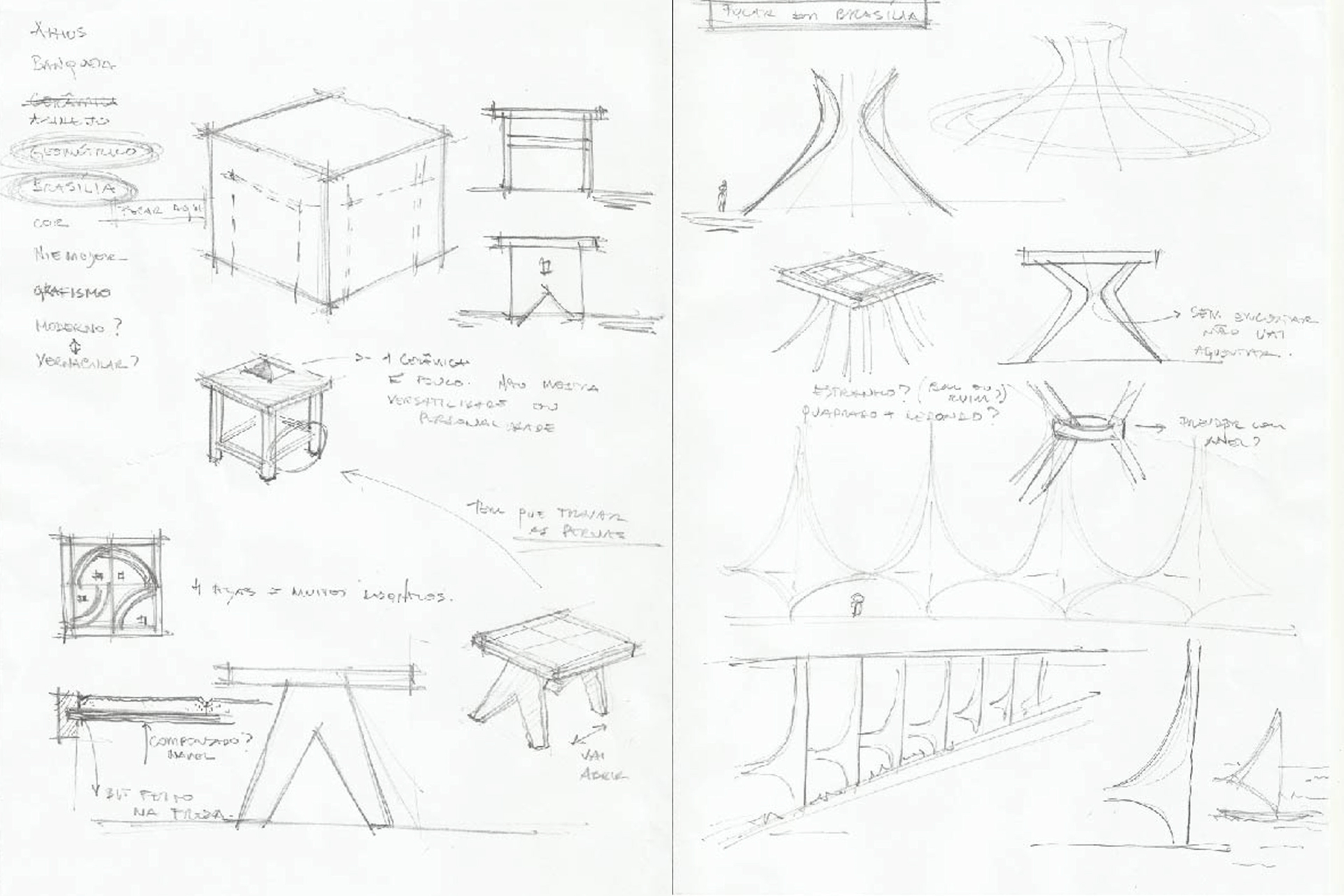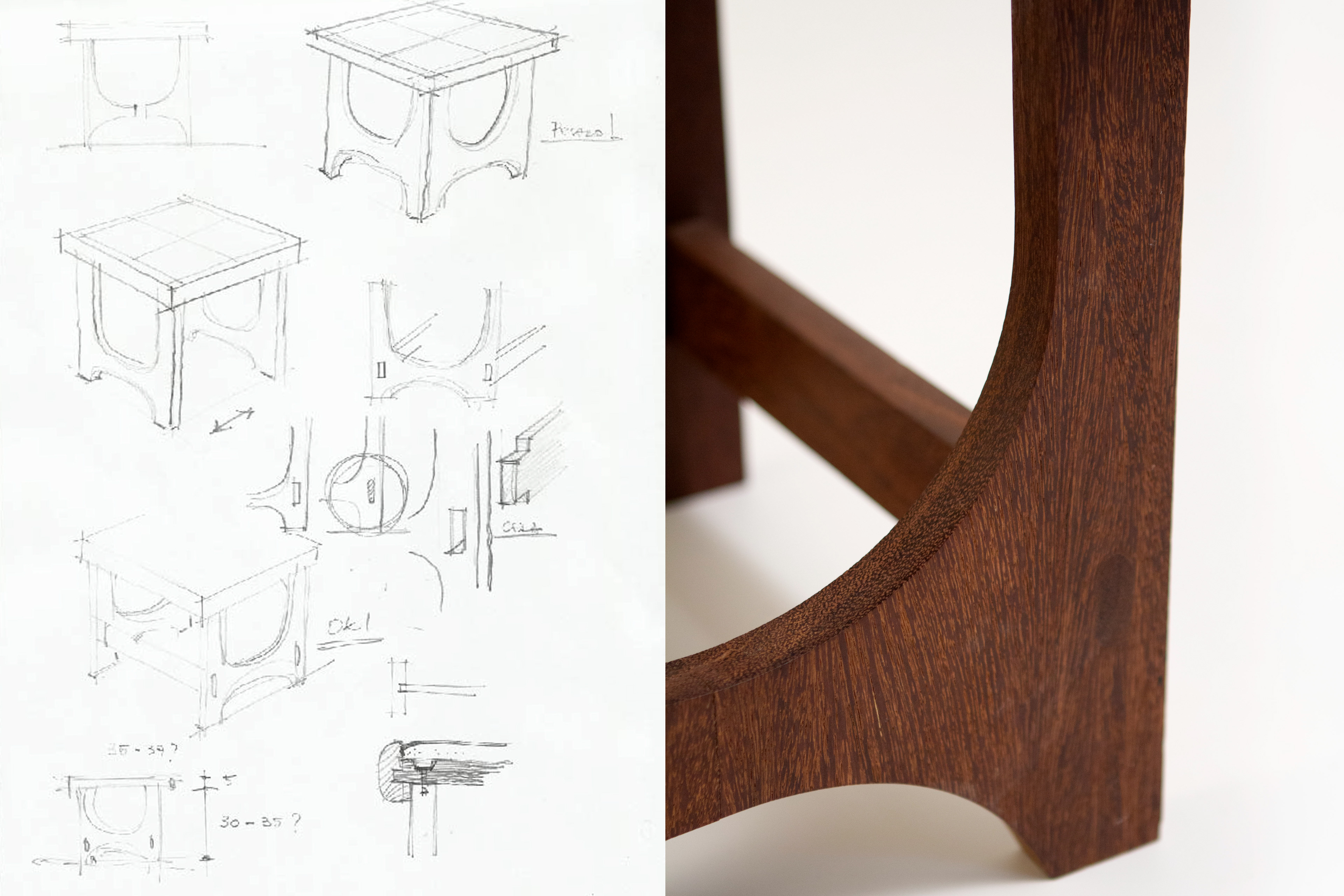 The final design draws inspiration form the famous Palácio do Planalto pillars, whose shape is loosely represented above. It was quite a difficult piece to design, as the stool shouldn't draw too much attention and had to be the backdrop for the Athos ceramics, the real stars of the piece. Made in classic brazilian woods such as Sucupira, Freijó and Muracatiara, the Athos Stool pays homage to two great design masters in a very sincere and simple way.
A peça final toma como inspiração os famosos pilares do Palácio do PLanalto, cuja forma é sugerida no detalhe acima. Essa foi uma peça bastante desafiadora já que o desenho do banco não poderia chamar muita atenção, ficando em segundo plano com relação às verdadeiras estrelas: As cerâmicas do Athos. Executado em madeiras características do Brasil como Sucupira, Freijó e Muracatiara, o Banco Athos é uma homenagem sincera e singela a dois grande mestres do design.