Polka
Custom sideboard for a brazilian furniture store.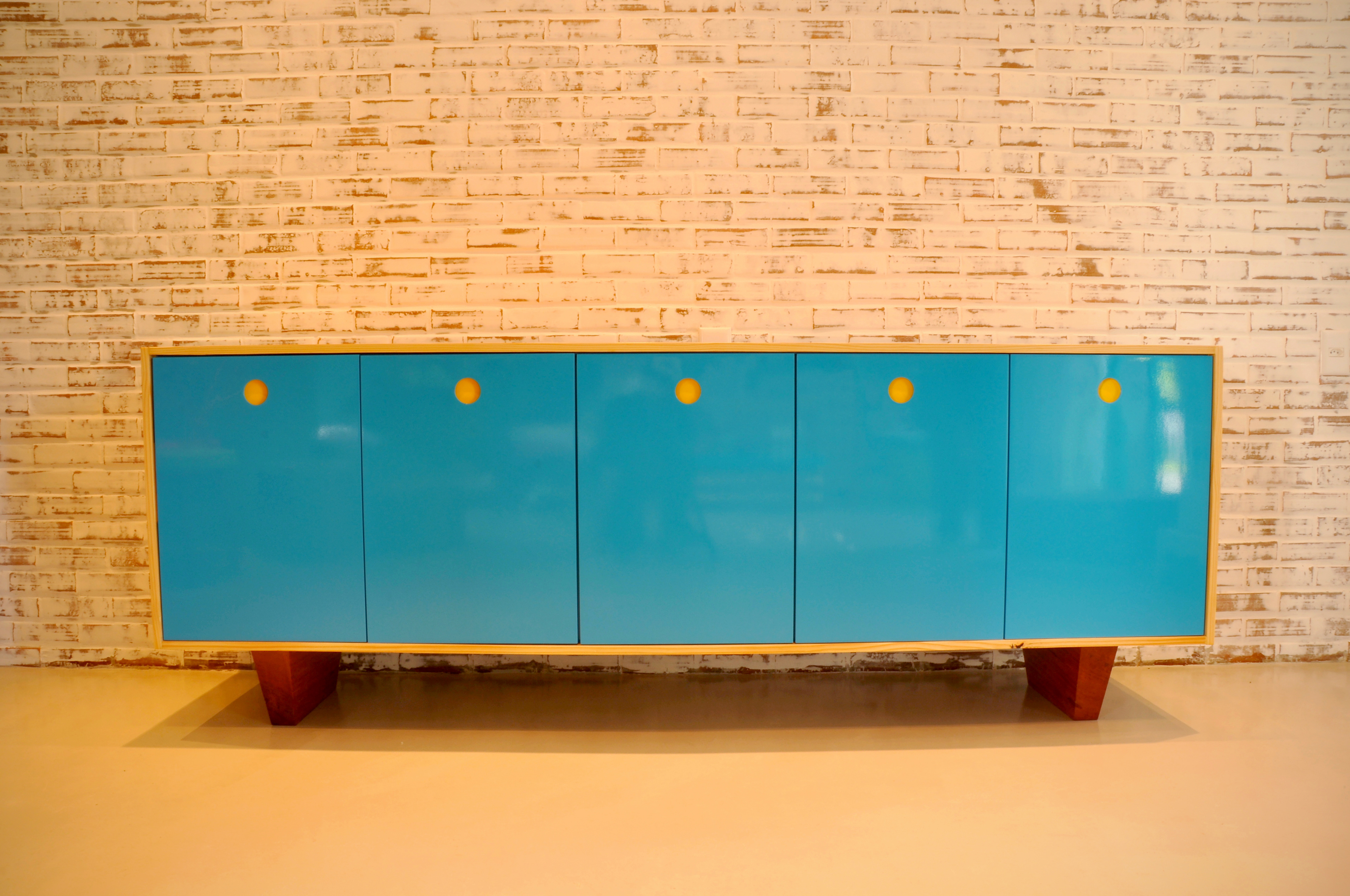 Designed for Casa de Móa, a multifaceted brazilian store and restaurant, the Polka sideboard embodies the joyful essence of the store, presenting a fun mix of highend lacquerd finishes and classic woodwork in pinus boards.
Projetado para Casa de Móa, uma multifacetada loja e restaurante brasileiro,  o buffet Polka tem um espirito alegre, tal qual a loja, com um mix contrastante de acabamentos: a laca brilhosa das portas e o fosco das tábuas de pinus, trabalhadas com detalhes de marcenaria clássica.